The Ultimate Vocal Bundle by Zero-G
For just $99.99, get the award winning Ultimate Vocal Bundle by Zero-G comprising of 5 epic vocal libraries built for Kontakt that deliver an unparalleled value for money, and nearly every kind of vocal sample and style you'll ever need! Don't miss out on this amazing deal ending soon, hurry and save!
Value: $354
You Save: $254
Earn $20 Rewards in The Shop
For every dollar you spend on this purchase, past, present or future, we'll give you back 20% of that in store rewards credit that will be saved in your Rewards Wallet.
After completing your order. $20 will be instantly added to your Rewards Wallet which you can use for any product in The Shop.
get
72%
off

Overview: Products Included
DEEVA is a stunning new dance and R'n'B vocal phrase Kontakt instrument that combines over 650 amazing female vocal samples, incredible simplicity and a high degree of playability all packed into a beautiful Kontakt interface for total ease-of use and ultimate sound manipulation.
$49.99 Value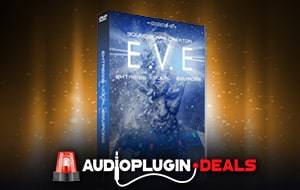 Extreme Vocal Environments (EVE) is a highly creative sample-based sound design tool that uses the human voice as its start point to create soundscapes and ambiences to inspire musicians and sound designers alike.
$69.99 Value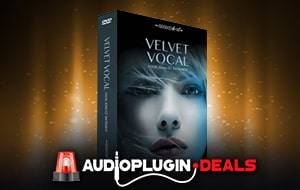 Velvet Vocal is a fantastic vocal Kontakt instrument* that combines over 500 vocal samples. The producer has enlisted a variety of very talented female downtempo vocalists to produce a collection of mellow leftfield vocals, giving this library a fantastic diversity and usability in most genres of music.
$49.99 Value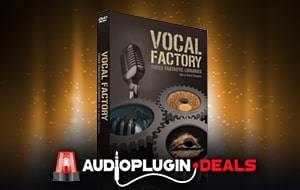 Vocal Factory is actually three separate libraries in one. Incorporating the critically acclaimed Vocal Forge and Vocal Foundry together with a brand new library, Vocal India. Three wide-ranging vocal titles in one from RnB to pop, world to dance and choral featuring 3,700 pro vocal performances
$113.99 Value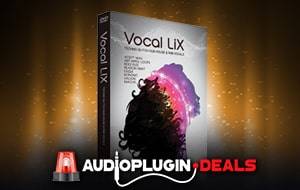 Vocal Lix is a veritable cornucopia of dance oriented vocals. First off, there is a killer collection of glitched, tweaked and processed vocal samples. Next, are a pile of house & RnB inspired licks, lead hooks, harmonies, and more. Finally, there is the best in authentic dub and ragga vocals straight from three of Jamaica's top vocal artists.
$69.99 Value
key Features
5.5GB+ disk space required
4,850+ HD WAV  included
860 Kontakt Instruments
GUI With Easy Controls & Fully Automated Midi Controllers
'Oh' & 'Ah' True Legato and Staccato Patches
Fully Equipped Fx Rack
Attack And Release Sample Time & Volume Control
Phrases with 2 Sync Modes & Legato Mode
Two Sample Off-Set Start Controls On All Phrases
Legato Speed Control
Waveform Display on phrases & Legato patches

What the Pros Say
DEEVA
"The Sound quality is excellent and it easily syncs to you DAW. Although it works well and has an easy to use interface within Kontakt, I do wish it was totally integrated with the Native Kontrol Standard (NKS) with Komplete Kontrol.or Maschine hardware. It's hard to beat for the price!" – Jerry B
---
Extreme Vocal Environments (EVE)
"Fuelled by 100 human voice loops and 85 impulse responses, and including 150 presets. The samples are indeed extreme, from crackling glitches and granulars to alien burbles and creepy whispers, and the interface lets you mix three at a time, pitchshifting, timestretching, filtering and modulating them one-by-one before they meet at the convolution reverb and master filter… The results are beautiful" – Computer Music Magazine, UK
---
Velvet Vocal
Great sound quality and flexibility of the samples used this straight away in a cinematic project real nice results packs like this and ehtera are excellent. – Daniel B
---
Vocal Factory
"A good vocal hook is the one thing above all others that can potentially transform a track from being merely good to being a memorable hit.. This is a fantastic resource.. Club hooks that are worth their weight in gold." – Music Tech Magazine, UK
---
Vocal Lix
"This is not a library that caters to a specific audience or style. Of course it is appropriate for dance music, but in the broadest sense of the word. Everything sounds completely up to date and if you are handy with samples, you can quickly make a well produced contemporary track. A versatile library." – INTERFACE Magazine, Holland
Offer Ends :
-1453Days -22Hrs -23Min -1Sec
Don't miss this amazing deal!
Hurry, this deal will expire soon!
Copyright © 2022 Audio Plugin Deals. All Rights Reserved. Terms and Conditions