Overview: Products Included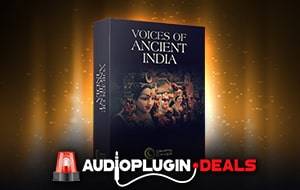 Contains almost 3 GB (1900+ phrases) of samples in various styles which include – Timeless Phrase , Tempo Sync Phrase & One shot samples. Further, you can take benefit of User Interface and create unlimited melodic variation out of these phrases.
$129 Value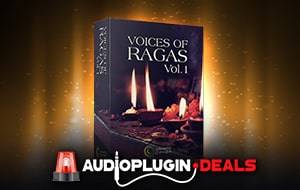 This library includes many variety of ragas with diverse emotional moods . Voices of Ragas Vol-1 Covers "words based phrases" as well "Aahs!/Aalaps" which don't have any words in them."Aahs!/Aalaps" have Speed Control feature and "words based phrases" have tempo sync feature.
$79 Value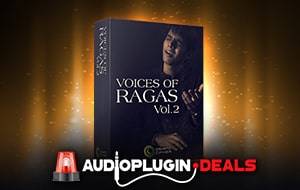 Voices Of Ragas Volume – 2 Covers many Ragas in variety of keys and speed. Library Cover Slow and Fast Sargams along with "Aalaps/Aahs!" , which don't have any meaningful words in them and can be used freely in any theme.All the phrases have Speed Control Feature.
$69 Value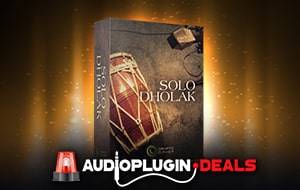 This is the first and most advance playable "Solo Dholak" sampled instrument released till now with over 12,900 samples recorded with high quality equipments. With this instrument, you have fine control over each sound as well each side of dholak drum.
$79 Value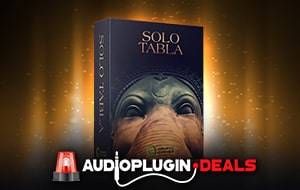 "Solo Tabla" is playable multi-sampled Kontakt instrument with two mic positions and advance script .User can have control over each sound as well each drum. Solo Tabla can be tuned up as well tuned down with the micro tuning feature on each sound.
$79 Value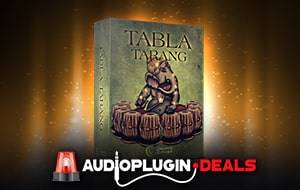 This iconic instrument has been recreated for Modern music composers and recorded almost 15,000 samples with three mic types (Ribbon , Dynamic , Condensor). Includes legato and drum articulation section.
$79 Value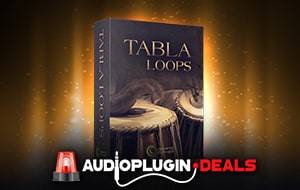 The whole concept of library was to record the "articulations in action" instead of recording fixed rhythm patterns, which is more expressive and inspiring than the same rhythms played at different speeds. This Library includes more than 1100 Performance samples ranging from "very short phrases" to "very long phrases" upto 37 sec long.
$49 Value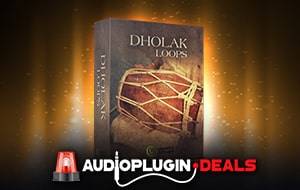 With the Dholak Loops Kontakt instrument, users can pitch up and pitch down the loop keeping the loop speed locked with BPM. Special effects like heat, doubler and transient are included along with basic effects like EQ, Compressor, Phaser and Reverb.
$49 Value

Subscribe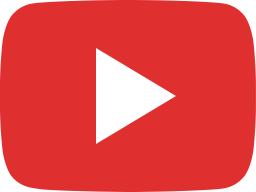 Voices Of Ancient India| Rare Samples & Loops | Dilruba| Shehnai| Bansuri| RagaViolin| Female Voice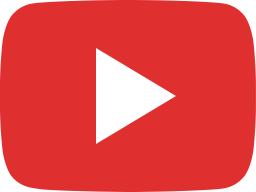 Indian Instruments Vst Plugins Review | John Swihart | How I met Your Mother Composer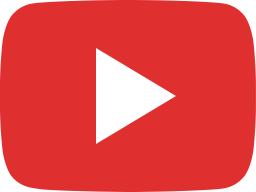 Voices Of Ancient India | Loops & Samples| Dilruba| Shehnai| Raga Violin| Bansuri| Female Voice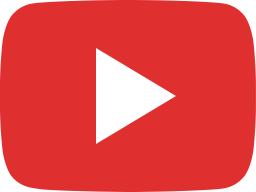 Nainita Desai Compose| Countless Bafta Emmy, Oscar winning nominated Films & TV series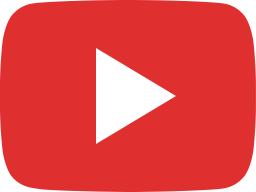 Tabla Tarang Plugin VST,AU,AAX (Kontakt Instrument) - Software Version| Crypto Cipher

key Features
13.5 GB+ Disk Space Required – Complete Indian Bundle of Solo Instruments, Loop Libraries & Rare Instruments Phrase Libraries.
Solo Instruments: Solo Tabla, Solo Dholak, Solo Tabla Tarang
Loops Libraries: Tabla Loops & Dholak Loops
Phrase Based Instrument Libraries: Dilruba , Shehnai , Bansuri & Raga Violin
Raga Voices: Two male voices, Kid Voice & Female Voice
Dedicated Kontakt GUI
Requires full retail version of Kontakt

Offer Ends:
-1357Days -13Hrs -43Min -31Sec
Don't miss this amazing deal!
Hurry, this deal will expire soon!
Copyright © 2022 Audio Plugin Deals. All Rights Reserved. Terms and Conditions