Ueberschall's Ultimate Cinematic Bundle
For just $99, get Ueberschall's Ultimate Cinematic Bundle at an amazing 86% off! Weighing in at just over 23GB install size with a massive 8900+ royalty free loops and samples, this is great value indeed at this price point! Save over $600 on this amazing deal which ends soon, you don't want to miss this!
Value: $724
You Save: $624
Earn 2x Rewards in The Shop
For every dollar you spend on any Deal or in the Shop, past, present or future, we'll give you back 10% of that in store rewards credit that will be saved in your Rewards Wallet.
After completing your order. $19.99 will be instantly added to your Rewards Wallet which you can use for any product in The Shop.
get
86%
off

Overview: Products Included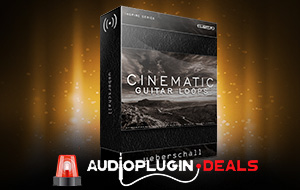 Cinematic Guitar Loops provides a huge collection of atmospheric guitar performances that would make ideal source materials to create ambient soundscapes. The library spans some 6.4GB of sample data and contains nearly 1200 individual loops organized into 100 construction kits.
$149 Value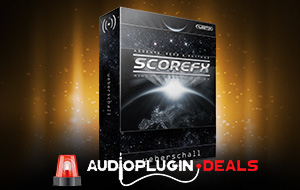 Welcome to the Ueberschall Score FX system. Elastik Technology + rigorous sample organization and tonal precision = Done Deal. This instrument includes 7 GB of brand new sonic stimulants. If your work calls for engine layers (such as in Racing games where speed triggers additional audio tracks), this is a great resource…
$149 Value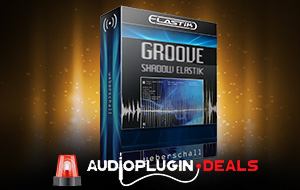 These FX Loops are developed to help add uniqueness and body to standard grooves and motifs. The elements are derived from incidental sounds which occur in nature, electrical components, musical instruments and phrases, audio manipulation, machines and a variety of other sources.
$99 Value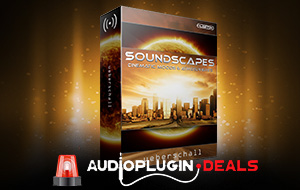 A universally useful sound library – excellent for the needs of scoring, game audio, temp tracks, trailers, songs, audio logos, advertising, websites and of course background music. Each of the 24 Construction Kits consists of an intro, outro and a main mix. Furthermore all parts used to create the main mix are available for individual selection and every single element within a part is further broken down
$99 Value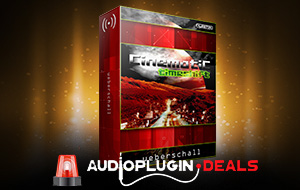 Cinematic Timeshift addresses all categories of dubbing and scoring such as movies, TV, games, websites, installation, advertisement, trailers but also music production. Cinematic Timeshift offers first-class sound effects and atmospheres for large cinematic sounds. The soundscapes and effects of Cinematic Timeshift create mystic and suspense-packed audio experiences.
$49 Value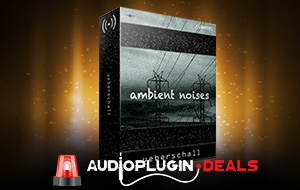 Take a trip to the darker end of the ambient spectrum with Ambient Noises. With 20 constructions kits of down-tempo moods, these loops capture the more sinister tone of ambient music. These samples will bring instant atmosphere to any music-to-picture project but, with strong rhythmic and harmonic elements in each kit, add your own soulful vocals and they also provide …
$49 Value

Subscribe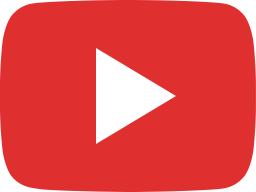 Elastik 3 - Introduction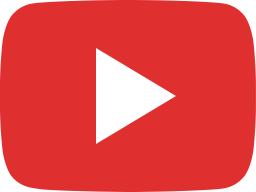 Elastik 3 - Retune Introduction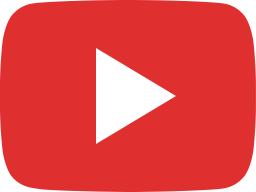 Elastik 3 - Retune Tutorial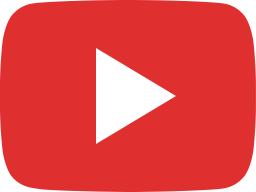 Elastik 3 - Quickstart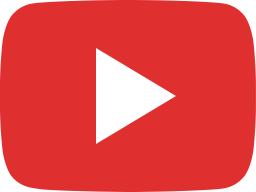 Elastik 3 - Registration & Activation

key Features
23GB+ disk space required
8900+ royalty free samples included
Pure and inspiring sounds
Dry And Processed Loops For Maximum Flexibility
Almost Endless Combinations Available
A comprehensive solution for professional, musical sound design
Requires Elastik player, free download available here

Offer Ends :
-1666Days -19Hrs -24Min -36Sec
Don't miss this amazing deal!
Hurry, this deal will expire soon!
Copyright © 2022 Audio Plugin Deals. All Rights Reserved. Terms and Conditions