Are you ready for some ChopMonster Tips?…
Well, of all plugins, I didn't think I'd need or want another chopping tool until I came across this little guy… ChopMonster. Coming from a sample based production background, I've always been drawn to and fascinated with samplers and the tech surrounding them.
I had a moment to Chop it up (pun intended) with Felix Snow of Chop Audio. He's worked with some great artists including by not limited to Christina Aguilera, KSHMR, Katy Perry, Kiiara, Lil Uzi Vert, Selena Gomez, and more.
–> Check Out His Plugin Here <–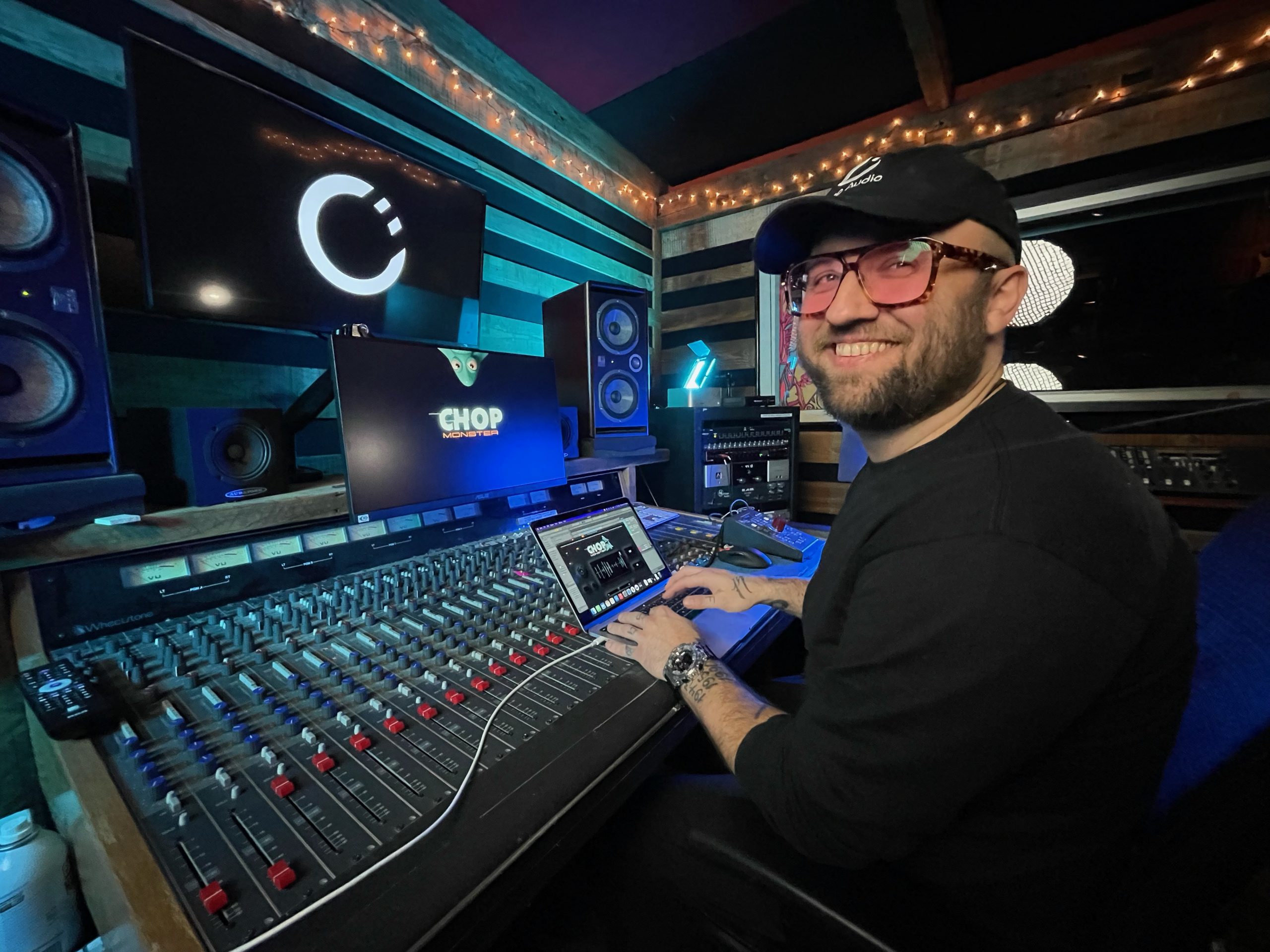 Who Is Chop Audio?
Chop Audio is the result of 25 combined years of plugin experience and music production experience. We're a team that is totally bent on rewriting the rules for plugins and forging musical paths fearlessly into the future.
We want to inspire other creatives to enter a fearless flow state of creativity – every time they sit down to create, that's our highest goal.
What's It Like Working With Some Of Today's Top Artists?
Personally, I love working with people who are all about the MUSIC. Whether they are world famous or not – I could care less. I'm more excited to be working with, say, someone random from Michigan who is 1,000% spiritually and emotionally invested in the spirit of the music than someone who has views or likes or plays or whatever.
Why Do I 3rd Party Sampler? (What's it doing that my stock sampler doesn't? Also, What Was The Idea Behind The ChopMonster?
Besides automatically chopping and mapping a loop/phrase to up to 16 slices (which is already enough to get sprinting creatively), Chop Monster excels in generating random yet totally musical results from loops/phrases.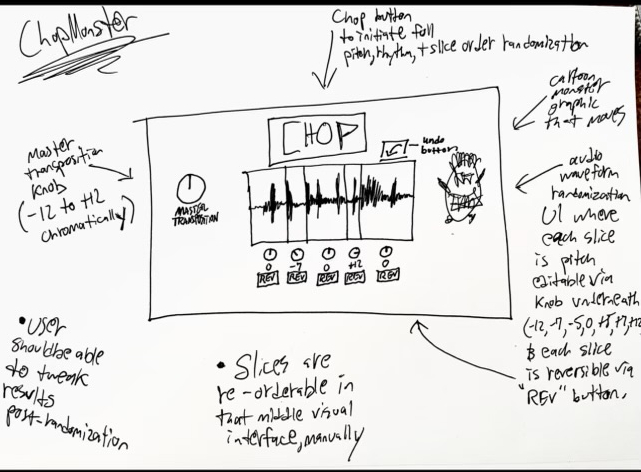 Think of an MPC that not only automatically assigns slices to pads, but also generates randomized and endless iterations of the loops/phrases that you drag into it.
Conceptually, one can say that all progress comes from tinkering/"mistakes" – ChopMonster aids in this process by introducing a very Zen/Brian Eno style of randomization into your creative process.
We like to call it our "Beautiful Mistake Inducer"
What Are 5-10 ChopMonster Tips Music Producers Can Take & Run With Today?

We'll I'd like to make 10 bullet points where each one just says BE FEARLESS, but I'll actually do it, so here we go:
BE FEARLESS: This is the most important advice I believe anyone can give anyone, and that's especially so in all creative fields.
BE RANDOM: Embrace ChopMonster's randomizations, it's one of its most special elements. Drag a loop/phrase in, hit "16" in the lower right corner of that waveform visualizer window, and hit it like 10 times in a row, that's what I do.
Either audition it or drag it out and then do it again and again. You'll be super surprised at where this process takes you creatively.
DRAG IT OUT AND CHOP IT AGAIN: I do this a lot. Drag a loop/phrase in, chop it, and then drag it out and play it in your DAW. From there, you can chop that randomized audio you dragged out of ChopMonster in your DAW's timeline.
For whatever reason, this process always yields some great results for me.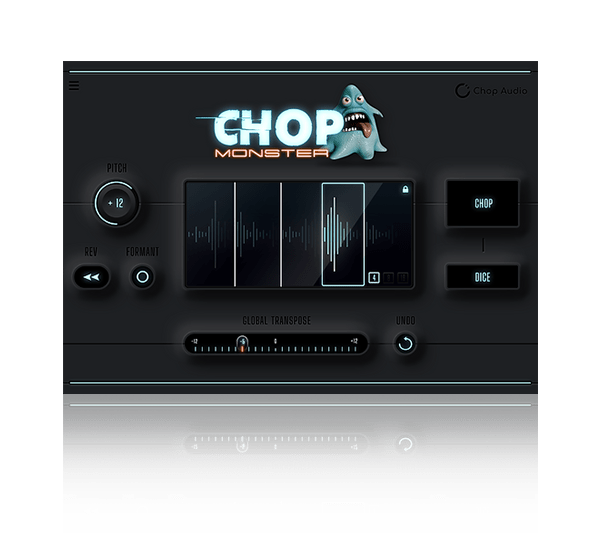 DICE IT UP!: Don't be scared of that DICE button. DICE introduces pitch (-12, 0, +12 only), formant, and reverse randomizations, so you're definitely going to get a wilder sound.
It works more than you think it would, and in the spirit of being random, it can definitely open up some sonic doors you didn't know existed!
PITCH IT GLOBALLY: After you've randomized, DICE'd, chopped it – whatever you've done – try pitching it globally before you drag it back out into your DAW.
I can't tell you how much certain source material just opens up to you when you pitch it say, -4, +5 … even a +1 can do wonders for say, some sample that has vocals in it. This is always a go-to for us loop/phrase manglers.
Here Are ChopMonster's Key Features
Chop/Slice: Chop Audio Samples into: 4, 8, or 16 segments
Randomize: Alters the order of those Chops (this is huge for me)
Audition/Preview: Playback your Chops via MIDI Play (pad, keys, etc)
Performance Recording: Record your Chop performances in your DAW via MIDI
Undo: Fix your mistakes with the UNDO feature
Tempo lock: This tempo synchs ChopMonster with your DAW's tempo
DICE: This feature for even more and wilder randomizations
Transpose: Global transposition of the resulting phrase
Scale: Allows you to resize the plugin
Listening To Some Of These ChopMonster Demos
Listen to the (Raw) Recordings first, this is pre Monsterage! Then listen to the processed version. This is after ChopMonster has sliced and altered the audio file.
Do You Have Any Sample Packs (Crossing Fingers!)?
The team is working on vocal packs as we speak!!!! Stay TUNED!!!!!!!!!
What Are Chop Audio's Next Moves? What Can We Expect To See?
We have the next 9 plugins conceptualized, and they are all super inspiring to work on and use. Expect more creativity, and definitely expect more FEARLESSNESS!!!
Thank You Chop Audio!
Just wanted to give a huge shoutout and thank you to Felix and The Chop Audio Team for taking time out of their busy schedules to do this interview and share some sampling/production tips.