Get EDM & Trap Illuminator Bundle
by G-Sonique for just $41.00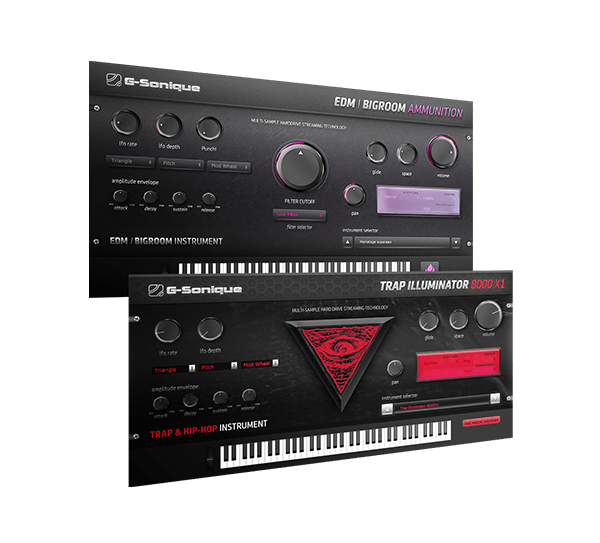 The EDM / Bigroom Ammunition + Trap Illuminator 8000X1 bundle contains
two of the most sought after music production tools from G-Sonique.
TRAP ILLUMINATOR 8000X1 is a modern plug-in instrument created for Trap,
Hip-Hop, Arab Trap and EDM producers. DM / BIGROOM AMMUNITION is probably
the only one thing you need to create EDM / BIGROOM dancefloor killing hits instantly.
If you want to be successful DJ/producer travelling from gig to gig worldwide, enjoying fast supercars,
open-air festivals, girls n champagne in backstage, check this monster.