Egoist is the perfect solution for any electronic producer looking to streamline their workflow. Sugar Bytes puts endless creative potential right at your fingertips.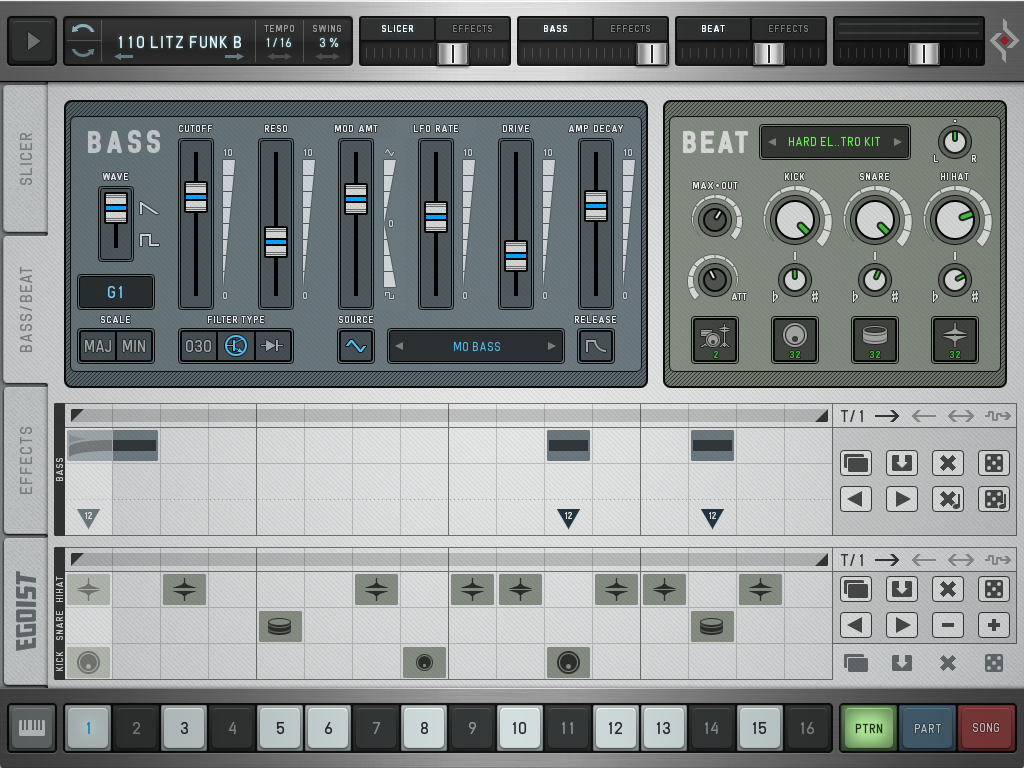 I started off using Recycle, chopping samples up and loading those rex files into a drum machine…It was a great workflow at the time, but as I progressed my workflow demanded a change, a bit of speed. I needed more of a sampling drum machine or something similar to my MPC. With an MPC, I could sampler, filter, chop, loop and sequence all in one unit.
I needed 'in the box' workflow in software space as well.
This is when a friend introduced me to Egoist. It allowed all of those options and included a tabbed based workflow. Meaning, each element of the drum machine (sampler, chopper, fx, sequencer, etc) is accessed via tabs vs drop menu cycling!
I recently had a chance to interview Rico Baade of Sugar Bytes and pick his brain about Egoist as well as the company's beginnings.
Let's jump into it.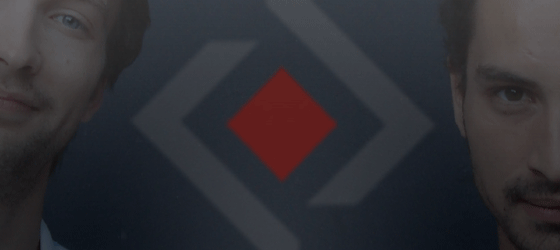 How Did Sugar Bytes Start?
Robert and I were childhood friends, we also played in a band together. We were both interested in music software, he started programming and I became a Reaktor nerd.
Which then led to the idea to make plugins together, with Artillery being our first product in 2003.
What's The Meaning Behind Sugar Bytes?
It means sweet software, special things. We knew from the beginning that we are thinking a bit differently than others, so we named it as a company for yummy digital treats.
Do You and Robert Still Make Music?
I am still composing on the guitar and recording as a one man band as I always did, chasing the brown sound of the early 70s 🙂 Sometimes I can give some songs for other people's projects, but basically I am sitting on tons of unreleased material.
It is just that I had record contracts before and it always was a bad experience, I also don't like touring, so I do it for my own pleasure and an occasional thumbs up.
Robert has always been a mad virtuoso on piano and is still playing.
How Do You Balance Plugin Development and Music Creation?
I think producing music is the soil on which music software grows. The everyday experience inspires your inner self and makes sure you don't alienate from the actual workflow which the plugins are trying to improve. Often it leads to plugin ideas and funny content ideas.
How Much Work Goes Into Software Development?
It is a lot. Personally, I find no sleep until I've fixed the bug that keeps the thing from compiling. It's an adventure, not a 9-to-5 thing, at least for me.
Which Plugins (If Any) Are Your Favorites?
There is no favorite child really, each project has its highlights which I like, it's the Aparillo Trailer for example, or the Drum Computer GUI or the work with freelancers for all the content required for a release.
Working with musicians inspired by the current project is always a great time.
But also the success of Effectrix. Which made it possible to be on the company full time, instead of doing it all in the evenings and weekends.
What Makes Egoist Powerful and Unique?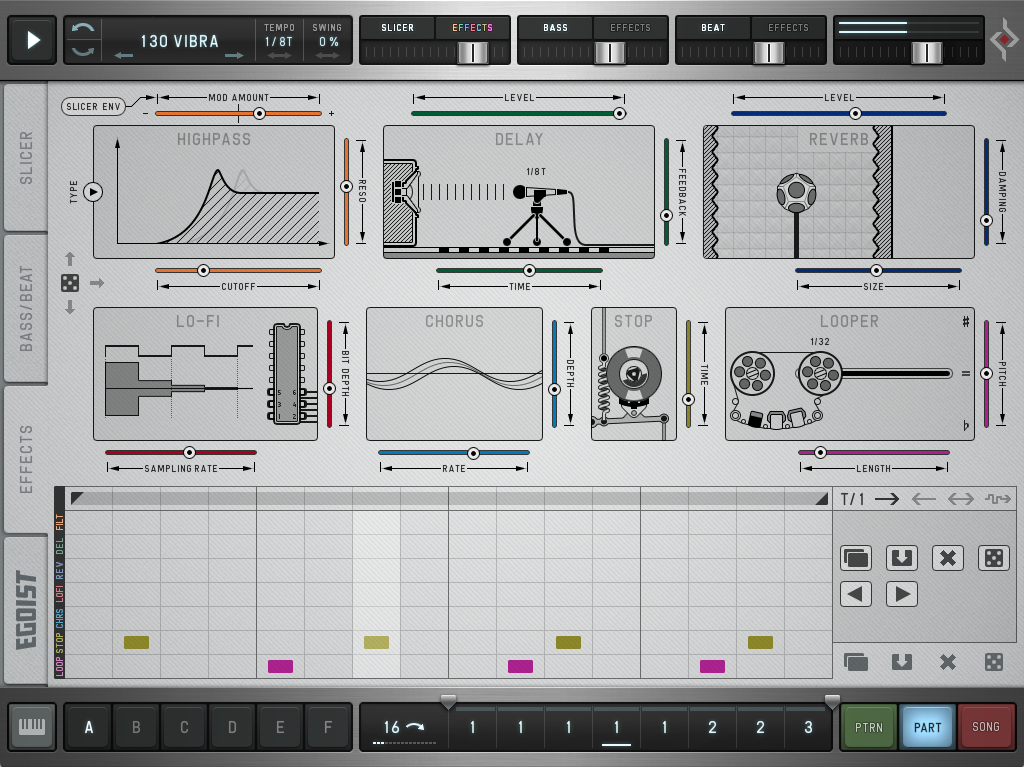 It has been the idea to recycle audio material and make a quick tune with it. The project advanced to what it is along the way, and was the first thing we designed for the ipad.
You can sketch out a groove like a painting. The synth sounds extremely good and the drum samples were especially made for the product, including rare analog synths like the Korg MS-50 and the Cwejman s-1.
The Effectrix style effects device makes special things possible, but most of all, it is quick and not too complex. The song mode can take things further, which is why we called it Egoist, he wants to do it all on his own.
What's The Best Way To KickStart Ideas With Egoist?
Throw any sample in there, slice it up and follow the flow.
Are There Any Current Programs You're Working On That You Can Share With Us?
Currently I have a groovebox for iPhone in the making, which is loads of fun. Being restricted to a tiny workspace and delivering a huge sound, lets see how this works out :).
Take A Listen
Thoughts On Egoist
In a nutshell, Egoist is a great tool especially for and sparking creativity. My advice would be diving into the sampler player, slice and dice some loops up and use the randomize feature they have for; sequencing, pitching and see what Egoist gives you.
Load up multiple samples and mash them together. Or you can sequence your patterns diligently using each chop, this is the perfect machine for encountering happy little accidents.