Trap Music Production Tips That'll Help Improve Your Music Production
Good Music Production, regardless of genre, takes time and dedication. Learning and experimenting with your tools; Hardware, software, sounds, ears, processing effects, all of this takes time. There are, however, some things you can employ immediately that will make the process beneficially easier in the long run.
Here are 10 Tips That Will Help you stand out from other music producers
The order doesn't matter here, focus on what you lack, more importantly, what you can change or employ right now.
Heads up, the software and sample packs listed below can be purchased with an additional discount using this Elite Membership!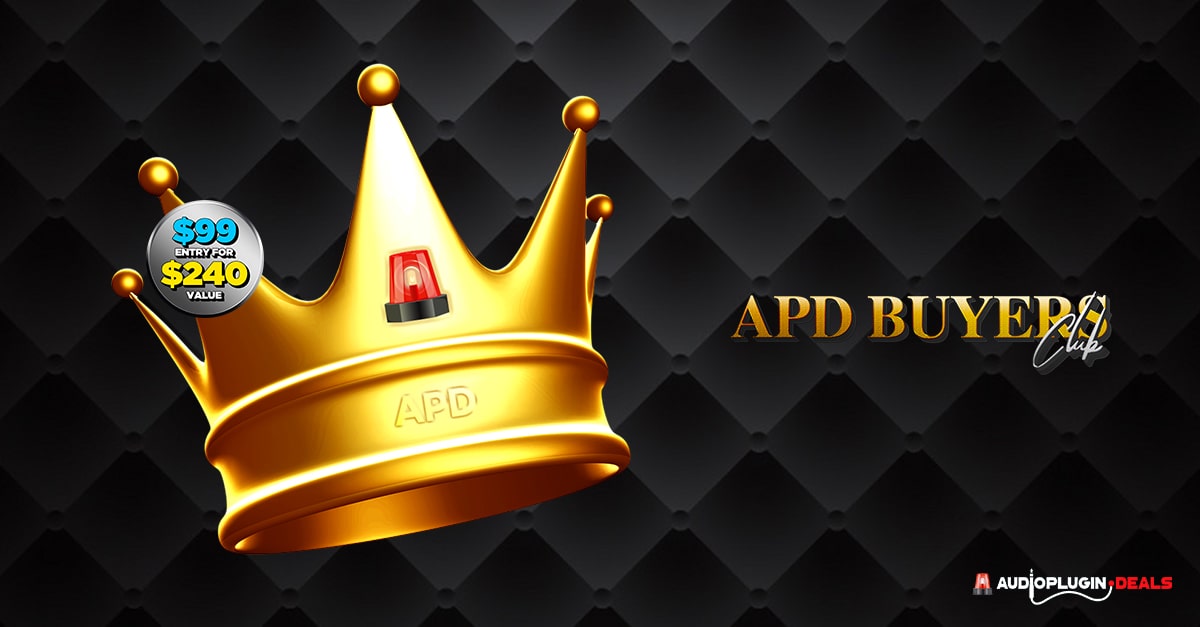 1. Start With A Rock Solid Foundation
When it comes to making Trap Music and Hip-hop, the drums and their groove are pretty much everything. They set the tone for the track, its character, and how the listener or artist will perceive the beat.
Study and practice programming drum patterns that you like and try to imitate them as best as possible; this is good learning.
2. Get Familiar With The Genre
I know this goes without saying, but it's very important and often overlooked. When I say get familiar with the genre, I mean more than being a fan, listening to and watching youtube tutorials mimicking top producers in the genre.
You want to get familiar with the sounds being used and their relationships to each other, chords and scales, as well as the emotions the sounds, emit and why certain sounds make you feel the way you do.
All of this is very important but neglected by many when they go to analyze genres.
3. Choose The Right Software For The Job
The right software and mixing tools can make all the difference in the world. Stock plugins are great, they can get the job done, but they tend to have limitations depending on what you're after.
All EQs, Reverbs, Compressions, etc., aren't created equal. Those who make amazing sounding music using stock typically work with a few thousand in recording and processing chains, giving them their tones, leaving very little for the software to do in the end.
Those who are strictly making instrumentals, beats, etc., are using really nice sounding instruments that have been recorded using good gear.
My advice is to work with stock until you realize you need more or find something 3rd party that does what you need faster and more efficiently.
Good Mixing Plugins
4. Develop A Good Workflow
Develop good habits and a reliable workflow. For some, this may include creating templates and processing chains for specific instruments and sounds, down to shortcuts of typical go to actions.
A good workflow helps you build consistency and allow you to work smarter and faster over time.
5. Learn Sound Design Techniques
Having your own sound is one of the easiest ways to set yourself apart from everyone else.
I'm not saying you have to become a master sound designer but learn enough to be a little dangerous. Learn enough to craft and or modify your own sounds and develop some sort of sound signature.
The way your drums sound/swing, how lush or edgy your instrument sounds, and how your bass sounds all matter and can come by way of synthesis, layering sounds, processing chains, etc.
Experiment with different sound combinations, anything to put your spin on things.
6. Practice Making Melodies
There are many ways to do this, and here are two that have helped me throughout my career.
1. Remaking Melodies: Remaking melodies or complete tracks that I liked. Not only does this help with transcription skills, but it also helps with ear training.
Earing training regarding hearing notes leaps, semitones, 3rds, 5ths, etc., and quality of sounds and instrument combinations.
Your ears are everything.
2. Improvisation: Music improvisation is creating without a plan, so to speak. It's jamming out, freestyling, if you will. The best way to do this is to turn on your favorite track, and note the key or scale being used.
If you don't know this, that's fine. You can figure it out within a few minutes using your ear and playing notes on your keyboard or piano roll.
Once you find the notes to the melody or key/scale, play your own melodies with the piece. The more you do this, the better you will become at writing melodies and chords.
I Don't Know How To Play Chords, Though!
Look, definitely get out there and learn how to play some chords, they come in handy, but to get you started, there are lots of chord-helping tools that can help you out.
Also, check out this post going over Forager (great for chords btw) when you get a moment
There are a lot of tools out there that can help you get started, including AI. AI can be amazing for music production, especially in the right hands.
7. Study Other Genres Of Music
It's important to immerse yourself in the genre, but it's also important to be a student of music; this helps you generate ideas and avoid what some refer to as 'beat block' or 'writer's block'. These are generally a result of not having an in-depth internalized catalog of musical ideas to pull from.
Genres you can study: Boom Bap, R&B, Pop, Synthwave, EDM, Jazz, Rock. There are lots of music genres you can study, but these are some good ones to start with.
8. Use Samples In Your Trap Music Production
Using Royalty Free Samples is a great way to add some extra flavor and personality to your trap beats to your beat and add some personality. They serve as an excellent source of inspiration and can really polish off or help kick-start an idea.
Here are some high quality libraries you can start with
Every sound library here can be used for trap production! Here's a breakdown of all the sample packs include in the bundle
9. Good Sound Selection & Mixing
A good mix is pretty important. It can make a decent track bearable, and it can really make a good piece of production shine bringing forth its full potential.
When people think of mixing, they often think of piling on tons of plugins. This works for some, especially if they're a specific sound that can't be achieved during the recording process.
Most of the time, it occurs because the person doesn't know what to do and winds up spraying and praying, hoping something will eventually sounds good.
Focus on obtaining quality instruments, one-shot samples, loops libraries, or VST instrument libraries. The higher the quality, the less mixing you have to do.
Great VSTI/Instrument Plugins To Start With
This is a nice Orchestral library to add hints of orchestral material to your trap music. Also great for sketching!
Drum Fury: Listen To These Demos
When You Want to add impactful Cinematic Drums To Trap, definitely go for this.
10. Find Other Producers To Collaborate With
Collaborate with other producers! This is a great way to learn techniques and tips and stay inspired. The one thing missing in today's era of music is jam sessions which force you to feed off of another musician. Some of the best ideas come from 2 or more brains sitting down and laying down ideas.
This can be done online and in real-time with other producers, musicians, and writers. So don't be hunkered down in a room by yourself all day.
Get out there, even if this means booking studio time and meeting other music creators in your community.
Other Trap Music Production Tips
MIDI Files: Work those MIDI files. In fact, I encourage going after sample packs with MIDI files. They make the pack much more flexible, you have more to manipulate using your own sounds, and you can learn a lot about melody and chords when analyzing the files.
808s and Smartphones: One common issue producers face is not being able to hear their 808s and basslines on smaller speakers, including smartphones.
Smartphones mainly cater to mid-range frequencies. So the low end of your deep 808s and bass will be difficult to hear; unless you're using headphones.
To remedy this and make your bass audible on smartphones/smaller speakers, use saturation to excite the harmonics as well as EQ to push the higher-end frequencies of the bass if they are present.
Conclusion
As mentioned at the beginning of this article, creating good-sounding music will take time. Don't try to rush the process. Enjoy the process of learning and experimentation.
Many hours will go into honing your skills, and the education as techniques and new thresholds of quality music is set will be ongoing. Education will always continue if you keep up with the tech and trends.
Familiarize yourself with your tools and use the best sounds possible. Then, upgrade music equipment and applications as needed and follow these 10 Production Tips to a T.
If you do that, I guarantee you'll be off to a great start making some of the best rap music you've ever made.
About Author: Greg is an active music producer/sound designer with over 2 decades of experience. For information on Music Licensing and mentoring, please visit https://www.diymusicbiz.com/