Get Waldorf Edition 2 Plugin Suite
for just $24 (instead of $72)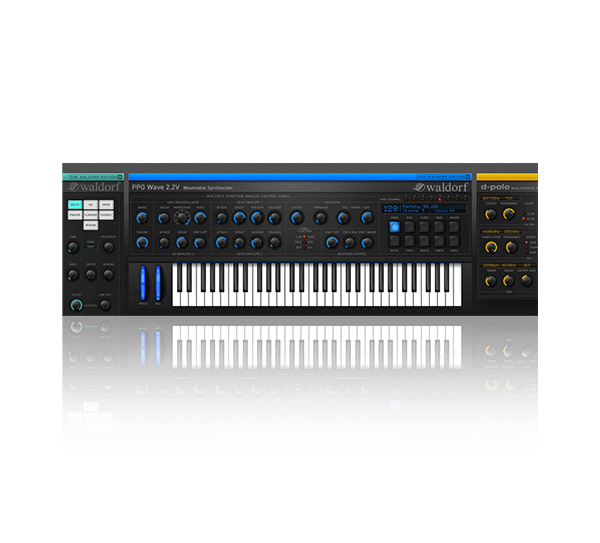 The Waldorf Edition 2 Plugin Suite features 3 masterpieces: PPG Wave 2.2V, Attack,
and D-Pole! PPG Wave 2.2V is a virtual reincarnation of its namesake cult classic,
coming to prominence with the trailblazing PPG Wave series starting back in 1982.
Attack is a percussion synthesizer powered by an almighty analogue synth sound generator and
D-Pole completes the Waldorf Edition 2 lineup as a very versatile filter plug-in with five filter types
(lowpass, bandpass, high pass, notch, and resonator), SAMPLE RATE reduction, RING MOD, OVERDRIVE
(ranging up to +52dB), and stereo delay, all in wondrous Waldorf quality!