Music producers looking to step up their sound game may be in the market for Lunacy Audio's CUBE (Vector Synth). Yes, there are a lot of different ways to create signature sounds, and if you're trying to stand out, you thrive off of sounding different and a lot of audio plugins that can get the job done.
This plugin is a little different.

CUBE is a Vector Synth with the characteristics of a synthesizer and the ability to manipulate samples, similar to a sampler, but offers a different approach to 'sample manipulation' or 'sound design.'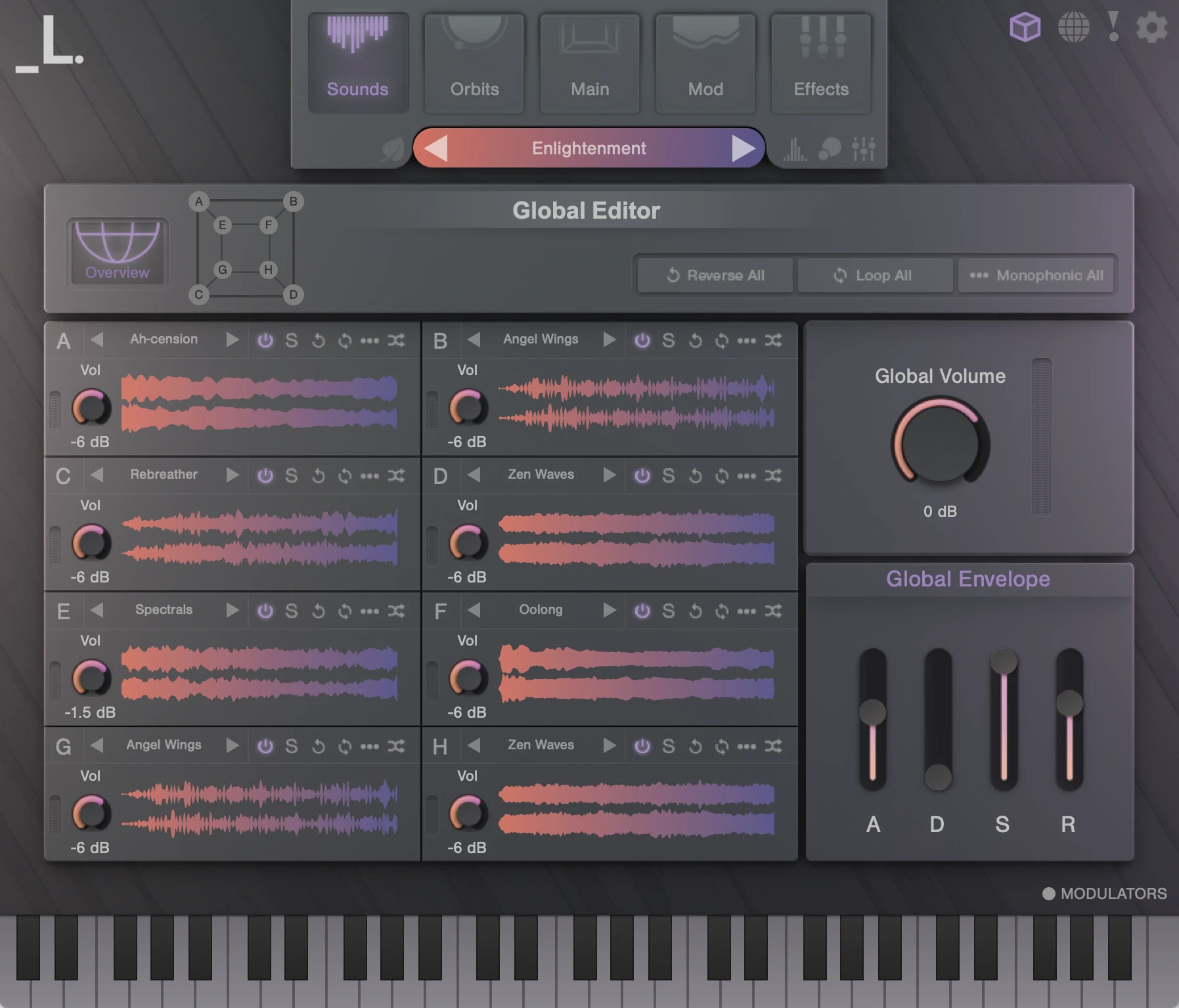 The manipulation is done in a 3 dimensional space, making it unique compared to other samplers and synths on the market. 
The one synth that comes to mind when I think of Vector is the Prophet VS, this was thing is a beast, ever get a chance to use, go for it.
Moving on…
There are eight slots for you to load audio samples into, each with its own tweakable parameters such; loop, ADSR, tone control, filter, etc.
There's even an arpeggiator, which you can use to add rhythmic flavor and movement to help make your sounds even more enjoyable.
That paired with 8 fx slots, and you're off to the races. You're in business with that.
CUBE Presets: Good, Bad, Trash?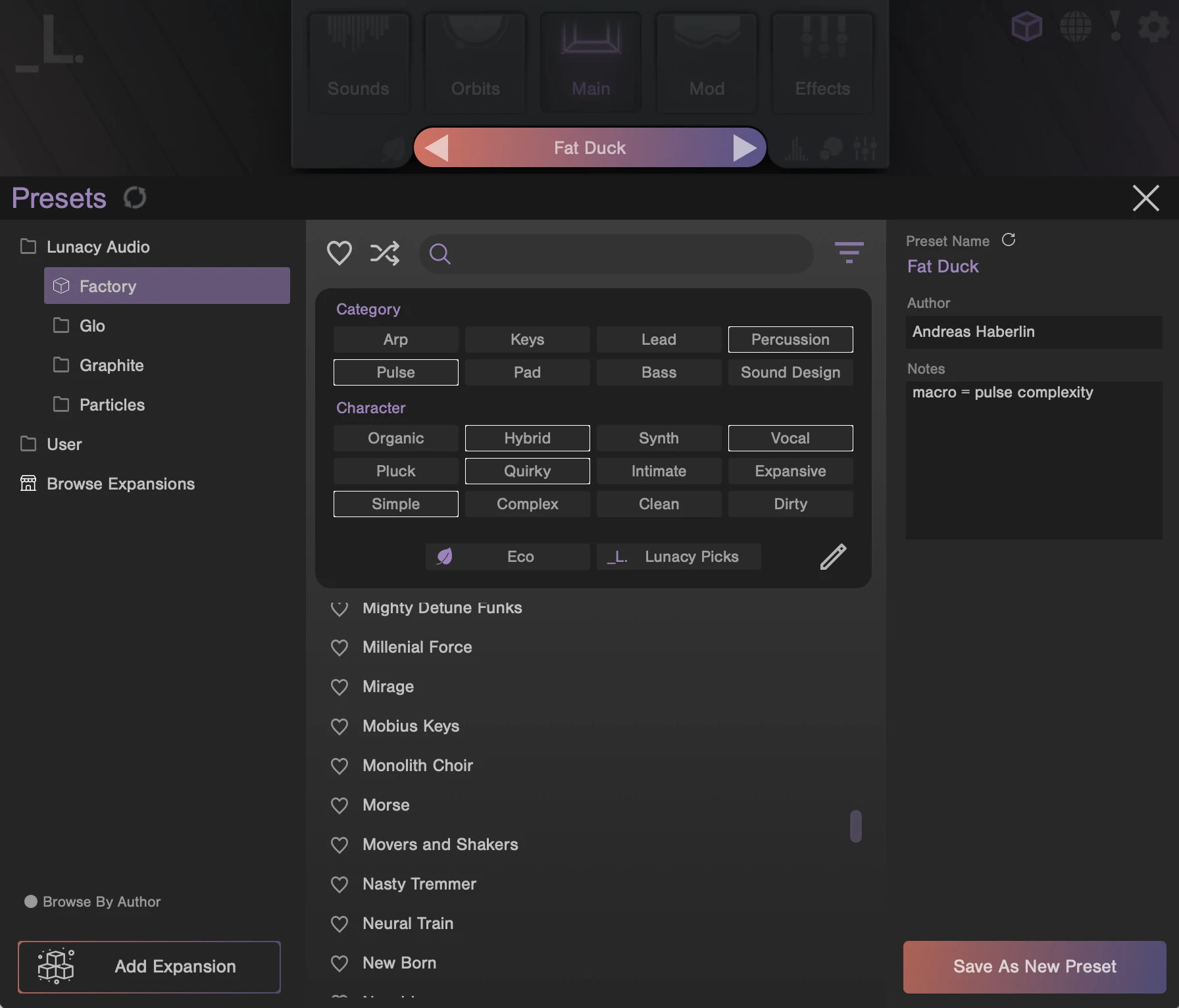 CUBE's has impressive sounding stock presets, offering a diverse pallet, from intricate pads and soundscapes to plucks and leads that don't feel boring or stagnant.
This being said, the stock presets are very usable and complement mood based sentiments you'd find fitting for tv or film. 
The presets are categorized by type and character. You can also filter the presets out by sound designer.
As a bonus, you can load/import your own sounds, opening the door for more sound signature sound capabilities.
1 word 'GOOD'
CUBE has a sound that stands out, I was hooked by the demo I heard. As a vector synth, it offers the flexibility to craft everything from immersive film scores to intricate drone and ambient soundtracks with little effort.
Listen the audio examples below.

100+ sound sources:
CUBE offers a great selection of presets that are a culmination of sampled instruments with dynamic layers, resulting in beautiful stock sounds ranging from pads, percussive hits, leads and more.
More than 500 presets: 
These presets are carefully crafted by Lunacy's team of expert sound designers using layer, EQ, reverb and vector synth processing techniques.
Orbits
Users can choose from over 40 preset orbit paths, you can use to blend 8 sample banks or you can create your own unique orbit paths to cycle through the 8 sounds.
8 sample Banks
Each sample bank has an editing section where you can alter; ADSR, loop, reverse, glide and other functions.
Modulation Matrix 
4 LFOs,  with macro control capabilities and customizable Mod Matrix.
User Import
Import your own custom sounds for better and more personable sound design capabilities, WAV or SFZ format.
8 FX modules
Filters, EQ, Distortion, Compressions, Delay, Chorus, Limiter, Reverb.
Randomization
You can choose from any of the 3 randomize buttons which govern the shuffle of the FX, Sound Preset (layer) or the Orbit. Excellent for generating with ideas and on the fly.
Quick Tips For Music Producers When Using CUBE
Here are a few handy tips to help you maximize CUBE's potential. You don't need to apply all of them; utilize the ones that resonate most with you.
1. Load Your Own Samples
Yes, there are great sounding presets offered by a team of sound designers and expansions you can purchase, but before you do that, load wavs from the sample packs you currently own and breathe some life into them.
Drums, 808 basses, melodic 1 shot samples, etc. Import them and see what you can come up with. 
2. Save Your CPU
There are 8 sound banks that can play simultaneously, this being said, the fewer banks you have access, the less CPU you will use. When creating sounds, try to use a fewest sample banks as possible, if you're CPU can't handle the workload.
3. Solo Sound Bank Layers
The sound designers of CUBE have done a great job providing usable presets. However, they can't account for everyone's needs.
Load a preset, listen to it, and then solo each sound within the preset to get of feel of what each layer is doing.
Next, combine the layers you feel best represent the sound character you're after.
4. Remove FX From Presets
This goes inline with tip #3. Again, the sound designers don't know your intended purpose with the presets. That being said, adjust the stock fx to taste or remove them (some or all)  and see if you like the RAW sounds prior to CUBE's processing.
5. Load Multiple Instances Of CUBE
This will use more CPU, but it will allow you to advantage of complex layers of Orbit, especially if you're creating your own motions. Just something to experiment with.
Multiple instances of CUBE will also allow you to create unique sounding loops within your layers. Make sure you're adjusting the time division and setting different loop points.
Or, use less CPU by loading multiple instances of the same sound in several sample bank slots and adjust each to be different to obtain unique loops and textures.
What's The Difference Between CUBE and CUBE Mini?
CUBE contains over 500 presets and CUBE mini has 120 presets. CUBE also allows you to drop and drag your own audio samples and has more modulation options.
What Is A Vector Synth?
Vector synthesis allows for a dynamic blend between multiple sound sound sources. These sources are conceptually positioned at the endpoints of X and Y axes, often identified as A, B, C, and D.
Mac Requirements
Operating System: macOS 10.9 and later (Supports Intel / M1 Apple Silicon) (64bit only)
Plugin Formats: AU / VST / AAX / Standalone
Compatibility: Supported by all major DAWs
Memory: At least 4 GB of RAM (8 GB recommended)
Storage: 2 GB of free drive space
Windows Requirements
Operating System: Windows 7 and later (64bit only)
Plugin Formats: VST / AAX / Standalone
Compatibility: Supported by all major DAWs
Memory: At least 4 GB of RAM (8 GB recommended)
Storage: 2 GB of free drive space
At first glance, CUBE's graphics seem flashy and a bit elaborate for its GUI interface. However, once you get into the plugin, you realize its visuals accurately represent how the sounds move dynamically.
One could easily lose themselves in this synth, exploring all the possibilities. If you haven't already, add this to your cart and try this synthesizer, you will not be disappointed!