[vc_row][vc_column][vc_column_text]In this article, you will learn about some of the best Black Friday VST deals of 2022. Audio Plugin Deals has teamed up with many big plugin developers to bring you the most attractive deals of Black Friday 2022. These deals will not only help you save money on VST purchases but also build a great studio.
So without further delay, let us look at some of the most attractive deals on Audio Plugin Deals.
Best Black Friday VST Deals for Music Producers
These are the best Black Friday VST deals on Audio Plugin Deals-
Let us take a quick look at the individual VST and the deals and their associated benefits.
1. APD Black Friday VST deal – 50% Off Analog Lab V by Arturia
One of the biggest attractions of 2022's Black Friday Deal is our special offer on Analog Lab V by Arturia. You can get 50% Off on Analog Lab V purchase exclusively on Audio Plugin Deals.
That means you can get $100 Off on Analog Lab V and get it for just $99 instead of $199.

About Analog Lab 5
Analog Lab V is a collection of the best-sounding analog presets from Arturia's V collection. The plugin has some of the best analog sounds, designed on the best emulators of classic hardware synths. Analog Lab 5 is a perfect choice for people who wants to find that perfect sound for their project without going deep into the field of sound design.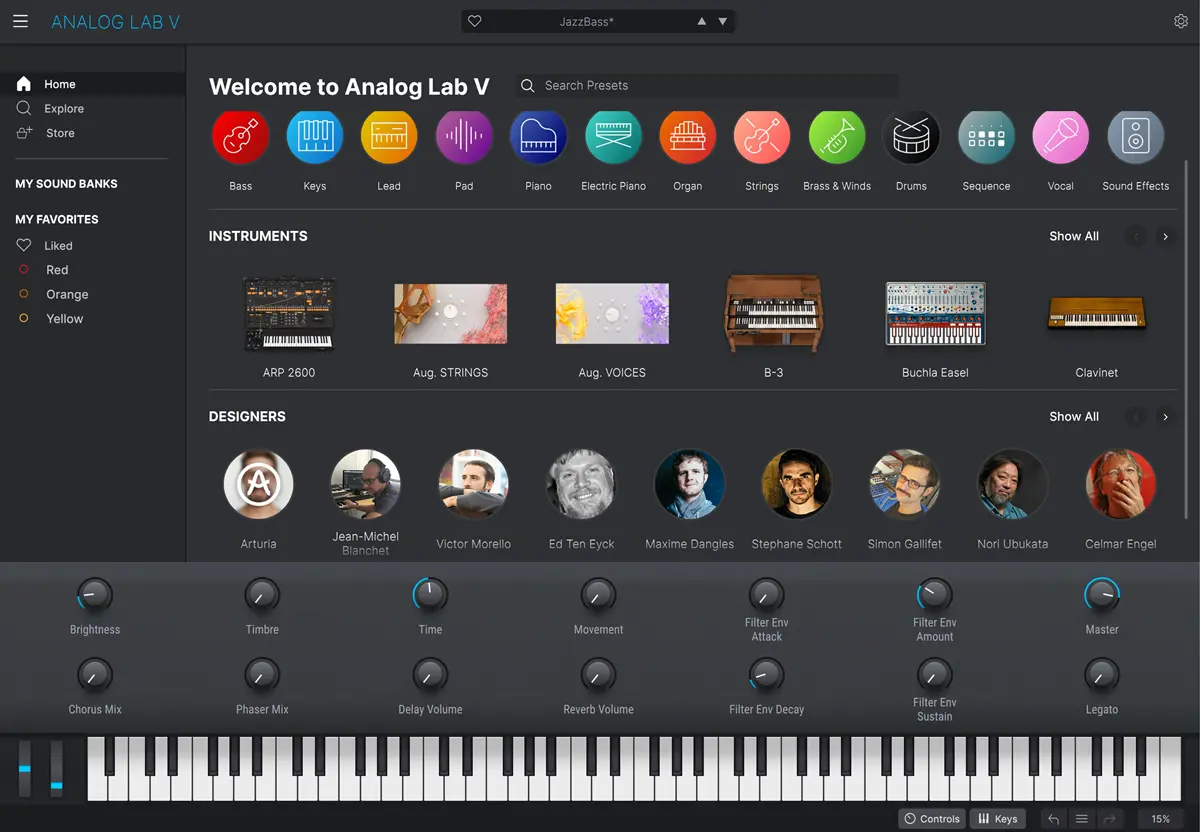 The sounds of Analog Lab V are designed by some of the most renowned sound designers of all time. It also features a series of outstanding analog effect units. The plugin is also great for live performance since you can choose presets and control parameters on the fly.
Analog Lab V features sounds from 33 Keyboards and Acoustic Instruments with various Macro controls. That includes –
Pianos
Electric pianos
Analog synths
Digital synths
Organs
String machines
Acoustic Instruments
2. APD Black Friday VST Deals – 59% Off Sugar Bytes Turnado
In the effect series, our most popular Black Friday VST deal is for Turnado by Sugar Bytes. The original price of VST is $119. However, you can get it for just $49 from our store, thus giving you 59% Off on this amazing plugin.

About Turnado by Sugar Bytes
Turnado is a Multi-FX VST plugin. The plugin can be used by music producers, performers, and live DJs to add creative effects to sounds. The main UI of Turnado comprises 8 Macro controls associated with the corresponding effect. The effects can be selected from a pool of 24 High-quality effects.
Inside the simple-looking User interface, Turnado also packs a series of complex modulations and effect parameters. Artists can assign the parameters and edit them however they want.
The effect units in Turnado include –
Pattern Delay
Pitch Delay
Reverse Delay
Flanger
Phaser
Tonalizer
Reverb
Freezverb
Ring Modulator
Vocoder
Levelizer
Guitar Amp
Looper
Pitch Looper
Pan Looper
Reactor
Slice Arranger
Granulizer
Stutter
Vinalyzer
Filter
Filter Pattern
Vowel Filter
Spectralizer
3. APD Black Friday VST Deal – 72% Off EDEN by UJAM
Another great Black Friday VST deal of 2022 is on EDEN beatmaker by UJAM. You can get 72% Off on the EDEN; which means, you can own this amazing VST for just $19 instead of $69.

About EDEN by UJAM
UJAM has appeared as one of the leading Romplur VST makers in recent years. Their VSTi and VSTFx series have become popular among producers in a very short time. One of the VSTs in the series is EDEN beatmaker.
This VST targets EDM subgenres like Big Room, Progressive, Electro, etc. The plugin features 10 EDM drum kits and 12 mixing presets. You can simply load the VSTi in your DAW and start putting your drum line using individual samples as well as premade drum lines.
4. 85% Off AudioThing Valve & Frostbite 2
The final Black Friday VST deal on Audio Plugin Deals is for Value and Frostbite by Audiothing. That is right, this deal actually includes 2 VST plugins. You can save 85% on Value and Frostbite 2. The original price of these VSTs is $118. However, you can get it for just $18. 



About AudioThing Valve
Valve is an analog saturation plugin with Triode and Pentode units. But Valve does more than just tube saturation. It also has a dedicated analog filter and 8 outstanding cabinet models; each with its own character, color, and tonal EQ.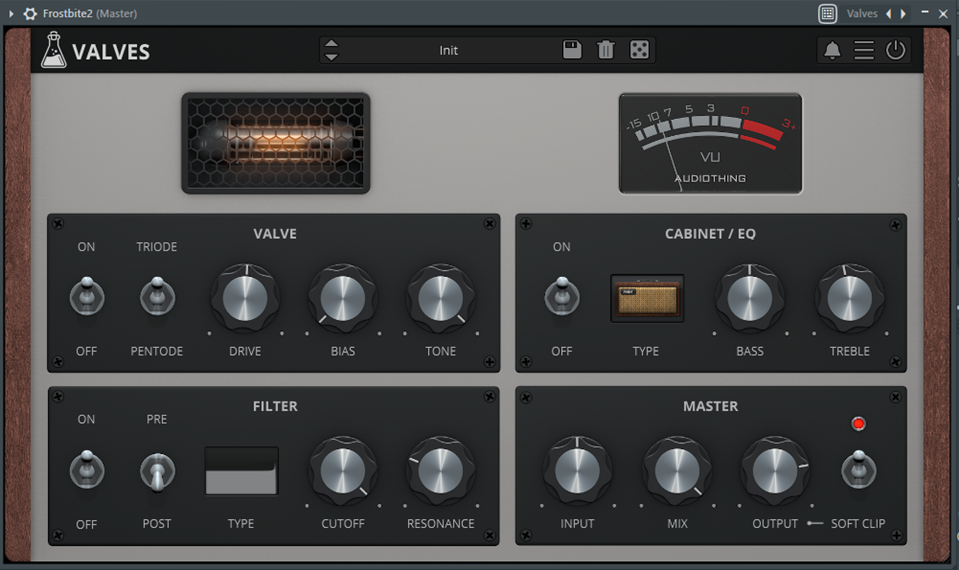 While the triode adds a gentle tone to the sound, the Pentode mode adds super saturation to the sound. Mixed with Cabinet, you can add a beautiful character to the overall sound.
All these features come at a low CPU consumption, which is a great achievement for a plugin with multiple emulation units.
About Audio Thing Frost Bite 2
FrostBite 2 is a great VST plugin for creating Blur reverb, Ambient atmospheres, and Freeze effects. This plugin is equally helpful to producers and sound designers from all styles and genres.
The plugin features 3 main effect units – Ring Modulation, Feedback Delay, and Freez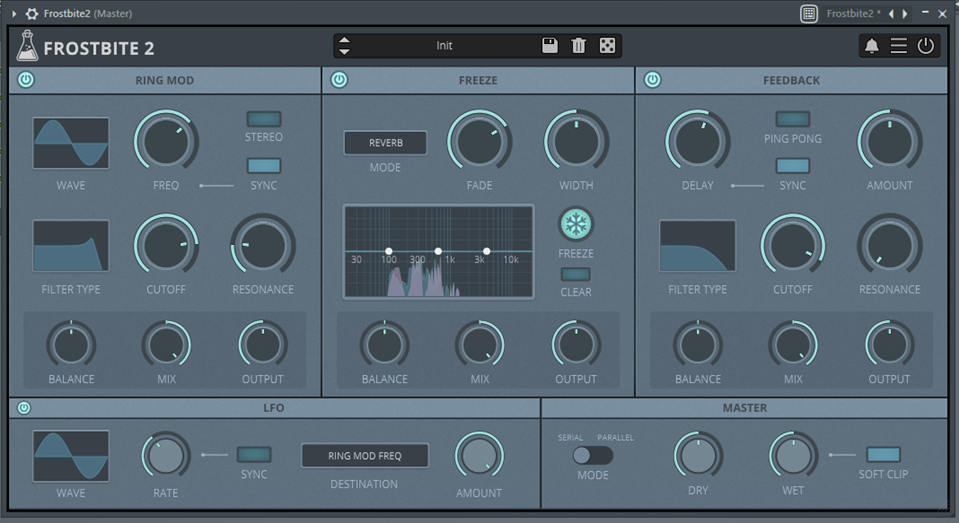 While Ring Modulation and Delay reflect the respective audio effects, the real magic happens in the Freez module. This effect unit has 4 sub modes – Reverb, Convolution, Spectral, and Granular. This effect module adds Reverb, Blur, and Metallic top harmonics to the original audio, making it one of the best effect VSTs for Ambient and Chill sounds. Furthermore, you can also modulate parameters using a dedicated LFO.
5. 70% OFF Lunatic audio Narcotic
For only  $35 (normally $119), you can get the Narcotic by Lunatic Audio!
About Narcotic
Whether you're interested in making electronic music or composing soundtracks for film, Lunatic Audio Narcotic is a powerful and versatile sound plug-in for audio composers. The multi-effects plug-in features a huge selection of sounds, easy navigation, and presets.
Narcotic can filter, gate, and transform any sound source. It can also be used for rhythmic effects, as well as creating complex, evolving patterns. It is compatible with both Windows and macOS and is available in AU, VST, and AAX plug-in formats.

Final Takeaways
Thanks for reading! The Black Friday deals mentioned in the article are available only for a limited time. Make sure to get your VSTs and Instrument Libraries as soon as possible. Make sure to check out more deals at Audio Plugin Deals as well.
[/vc_column_text][/vc_column][/vc_row]