In this article, we will look at the best creative Guitar Libraries for Kontakt. The guitar is one of the most used instruments for a long time. Its use cover all genre and style of music. With the introduction of Physical Modeling VSTs and advanced samplers; it has become easier than ever to have a virtual guitar instrument in your DAW. These virtual guitar sound as real as the real guitar. As such, let us look at some of these most popular and realistic virtual Guitar Instruments.
Best Guitar VST & Instrument Library of 2023
Bowed Guitar Clouds
Cinematic Guitars Infinity by Sample Logic
Extended Guitar Bundle by Edu Prado Sounds
Aviram Harp Guitar
Riot Audio's Baritone Guitar Washes
Bowed Guitar Clouds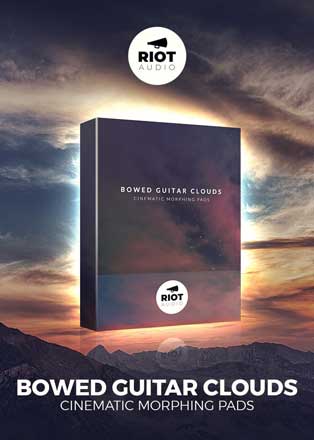 Price: $49.99
About the Bowed Guitar Cloud
Bowed Guitar Clouds is a cinematic sound library from Riot Audio. This multi-layered morphing pad instrument allows you to create rich organic evolving textures from the sounds of bowed guitars and bass. Using a unique interface, you can change the shape of each layer, resulting in a wide range of effects and tones.
The main feature of Bowed Guitar Clouds is its one-page interface. It's packed with useful features, including a three-band parametric EQ, a BP filter, a distortion control, a delay, and a morphing control. Although it might seem like it's difficult to navigate, this tool was designed with simplicity in mind. There are 40 presets to get you started. In addition, there are 1.2 GB of sample content to choose from. You can also use the included free Kontakt Player plugin.
Cinematic Guitars Infinity by Sample Logic
Price: $299.99
About Cinematic Guitar Infinity
Cinematic Guitars Infinity by Sample Logic is a powerful sample library. It provides a wealth of guitar-derived sounds for your next soundtrack. The instrument includes a morphing engine, a user interface that combines eight patches into one huge patch. It also has dozens of fully customizable effects preset. It's also compatible with the full version of Native Instruments Kontakt.
Cinematic Guitars Infinity has a rich, sample-based set. It uses samples from all Cinematic Guitars products, including CG1, CG2, and CG3. This combination of sounds allows users to create a vast array of unique sounds. Each sample is grouped into a unique category, such as Pads, Atmospheres, and Loops, and you can access them all via an intuitive UI. These categories include a variety of different types of guitars, as well as percussion, pads, and more.
In addition to its sample library, Cinematic Guitars Infinity includes a range of proprietary tools and presets, which are used to animate and tweak the sounds. For example, the Morph Animator adds a small step-sequencer-style window that pops up when you're editing a sound. Another feature is the Loops instrument, which offers a collection of rhythmic sounds. You can combine them all to form a unique, inspiring sound.
Extended Guitar Bundle by Edu Prado Sounds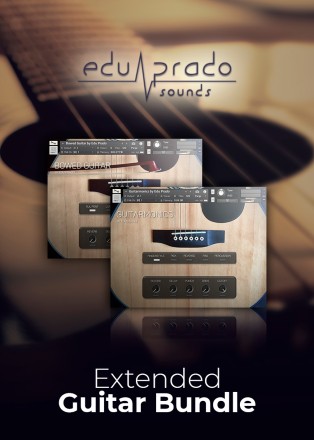 Price: $52.99
About Extended Guitar Bundle
If your budget is a constraint and you are not in the market for a handcrafted acoustic guitar then you will be pleased to learn that there is a cheap and cheerful way to make it a point. The Extended Guitar Bundle from Edu Prado is a worthy contender in the acoustic music competition. It is a full-featured instrument library with everything you need to tame the wind and deliver a sonic performance.
The Extended Guitar Bundle includes 2 amazing KONTAKT instruments: Guitarmonics and Bowed Guitar; with 10 unique patches and 2GB of inspiring sounds.
Aviram Harp Guitar
Price: $159
About Aviram Harp Guitar
The Aviram Harp Guitar is the latest and greatest in a long line of stringed instruments. A large part of its success can be attributed to the fact that it is a reasonably priced alternative to the traditional electric or acoustic guitar. For those with an eye for music, the harp is a great way to play a song in a new or different sonic environment.
Using the library, players can create a range of stringed instruments from the usual suspects to more exotic offerings. This includes the more unusual and less familiar such as the octave harp, mandolin and symphony-grade lyre. Luckily, it all fits into a  2.88GB, which isn't bad for a slickly designed-and easy-to-use GUI. If you are looking for an acoustic harp guitar sample library, this is the one.
The Aviram Harp Guitar boasts a few features that are sure to delight you. The most noteworthy is its arpeggiator, which enables the user to control the depth, speed, and pattern of the harp. There are also a few bonus features, such as an esoteric lyre, which is a harp with a movable bridge that allows the user to play it like an octave guitar. Other cool features include the aforementioned symphony-grade lyre, a built-in emoji, and a plethora of user-generated sounds.
Bariton Guitar Washes by Riot Audio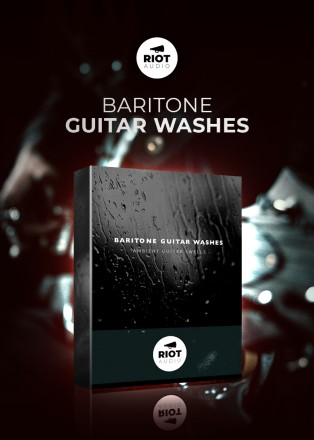 Price: $84
About Bariton Guitar Washes
Baritone Guitar Washes is a nifty sampled recording of an aluminium neck baritone electric guitar played with panache. It is not an instrument that will replace your guitar-based arsenal but rather a tool that will allow you to augment it with some much-needed nuance. The software comes with a ton of high-quality sounds and some interesting controls and FX.
While not the cheapest, it is a worthwhile purchase for the musically inclined. Whether you are looking to add some flair to a song or compose your own acoustic tracks, this library will help you achieve that goal.
Final Takeaways
Thanks for reading! These were the best and most creative Guitar Libraries of 2023. I hope that this article will help you find your ideal acoustic sound. Make sure to check out the other ongoing deals on our deals page.