This article will give an introduction to all mixing processors included in IK Multimedia MixBox. With the help of this guide, you will be able to understand MixBox on a deep level before purchasing or using it. If you are interested in buying IK Multimedia MixBox, you can get attractive discounts in our Shop.
What is IK Multimedia MixBox?
MixBox by IK Multimedia is an advanced digital audio effect rack that works as a VST2, VST3, Audio Unit, and AAX for Windows and macOS. No Linux version is available for this VST. It supports up to 8 individual plugins in its 8 slots.
The plugins in MixBox come from IK Multimedia's flagship products like SampleTank, Amplitube, TRackS, and Sunset Reverb. The individual audio effects are a minimal version of important plugins with minimal user interface.
IK Multimedia MixBox system requirements –
| System Requirements | Mac (64-bit) | Windows (64-bit) |
| --- | --- | --- |
| System Type | Minimal: Intel Core 2 Duo processor | Minimal: Intel Core 2 Duo or AMD Athlon 64 X2 |
| RAM | 4 GB of RAM (8 GB suggested) | 4 GB of RAM (8 GB suggested) |
| | macOS 10.10 or newer | Windows 7 or newer |
| Supported Plug-in Formats | Audio Units, VST 2, VST 3, AAX | VST 2, VST 3, AAX |
| Additional Requirement | Requires an OpenGL 2-compatible graphics adapter. | Requires an OpenGL 2 compatible graphics adapter. |
| | | |
MixBox Modules – Amps

MixBox has 9 Amps in total. The amps are taken from the iconic IK Multimedia Amplitube –
American Vintage
British Tube Lead
Cabinet
Flexi Amp
Jazz Amp 120
Modern Tube Lead
Pre Amp
SVT Classic
Tone Control
MixBox Modules – Channel Strip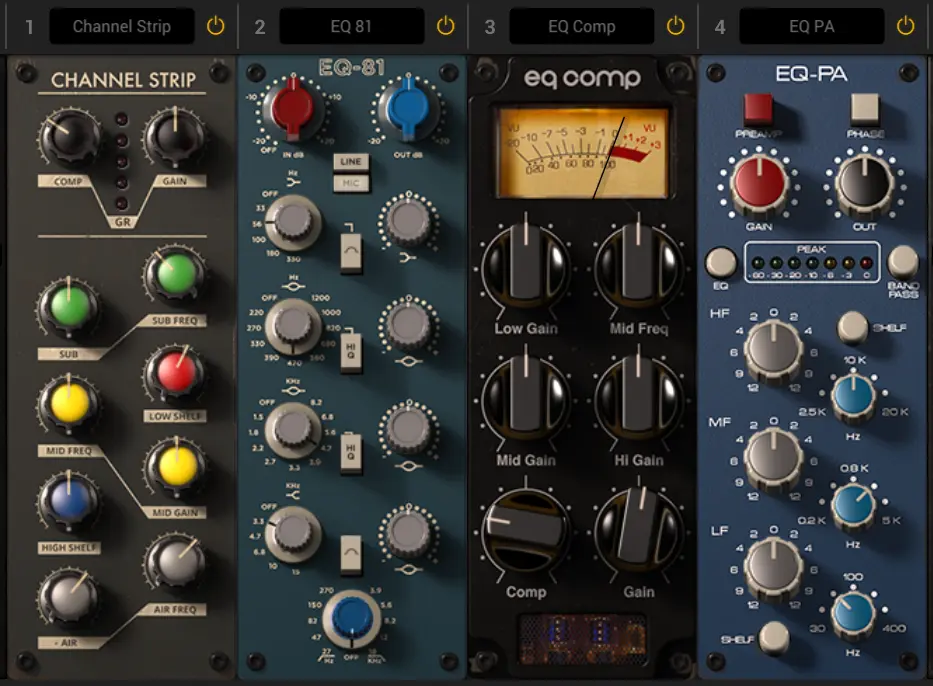 There are 4 Channel Strip in IK Multimedia MixBox –
Channel Strip
EQ 81
EQ Comp
EQ PA
MixBox Modules – Delay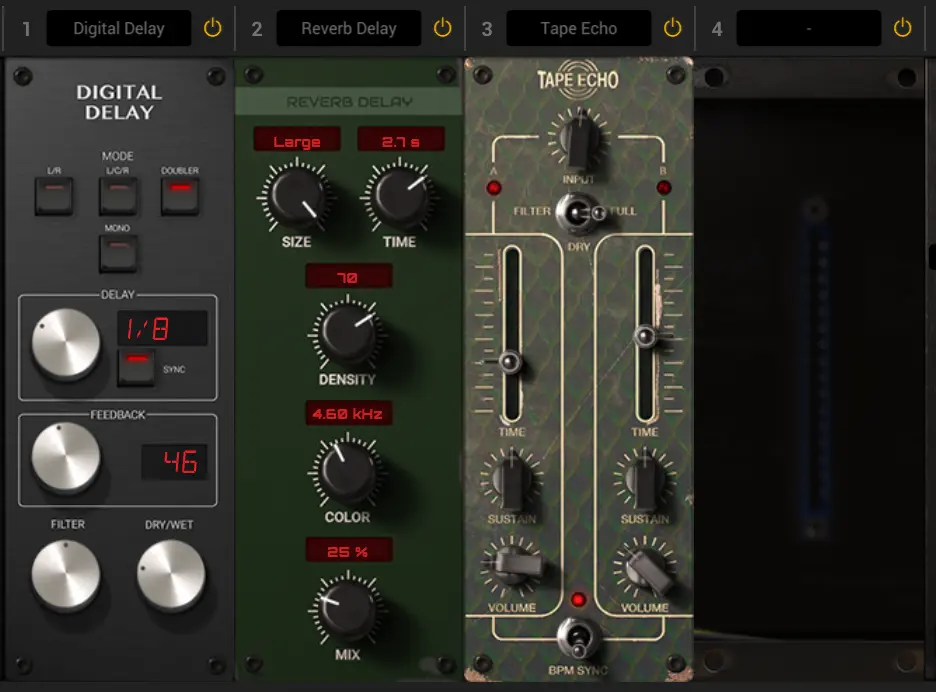 The MixBox features 3 high-quality digital and classic delay effects.
Digital Reverb
Reverb Delay
Tape Echo
MixBox Modules – Distortion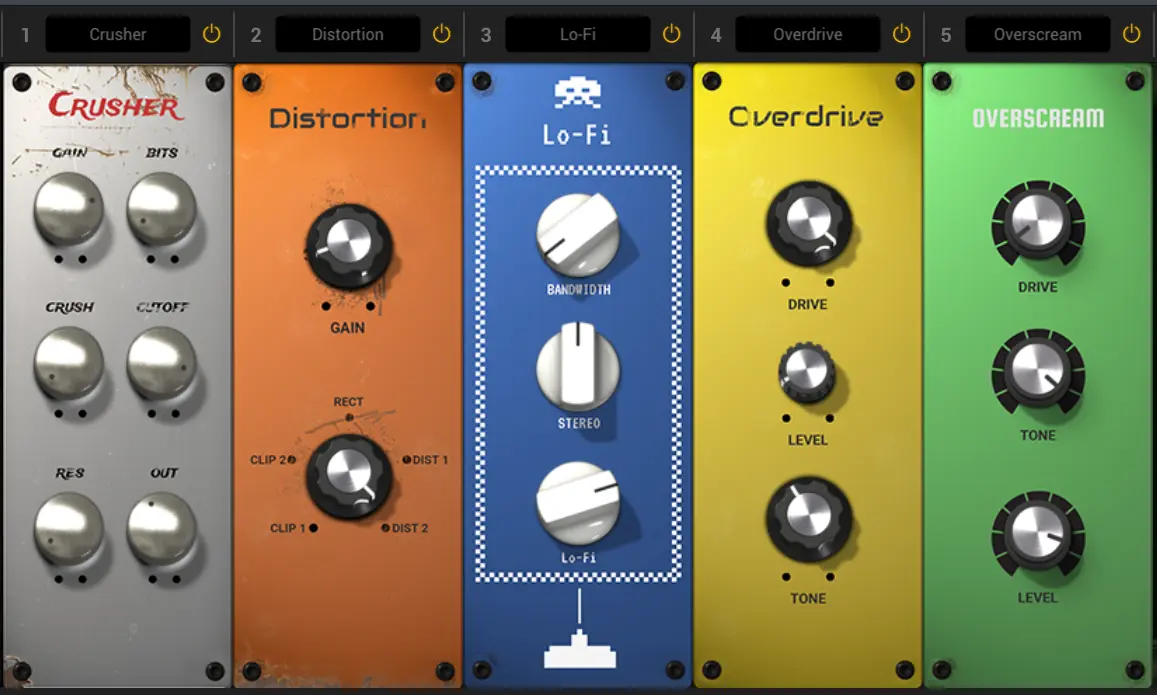 You can find 5 amazing distortion plugins in MixBox. From Lo-Fi effect to a crusher, it has every color of distortion –
Crusher
Distortion
Lo-Fi
Overdrive
Overscreem
MixBox Modules – Dynamics

One of the iconic plugin series of IK Multimedia is dynamic plugins. MixBox carries on this trend by adding 8 outstanding compressor, limiter, de esser and hardware modeling modules of T-RackS.
Black 76
British Dynamics
Bus Compressor
Compressor
De-Esser
Limiter
Model 670
White 2A
MixBox Modules – EQ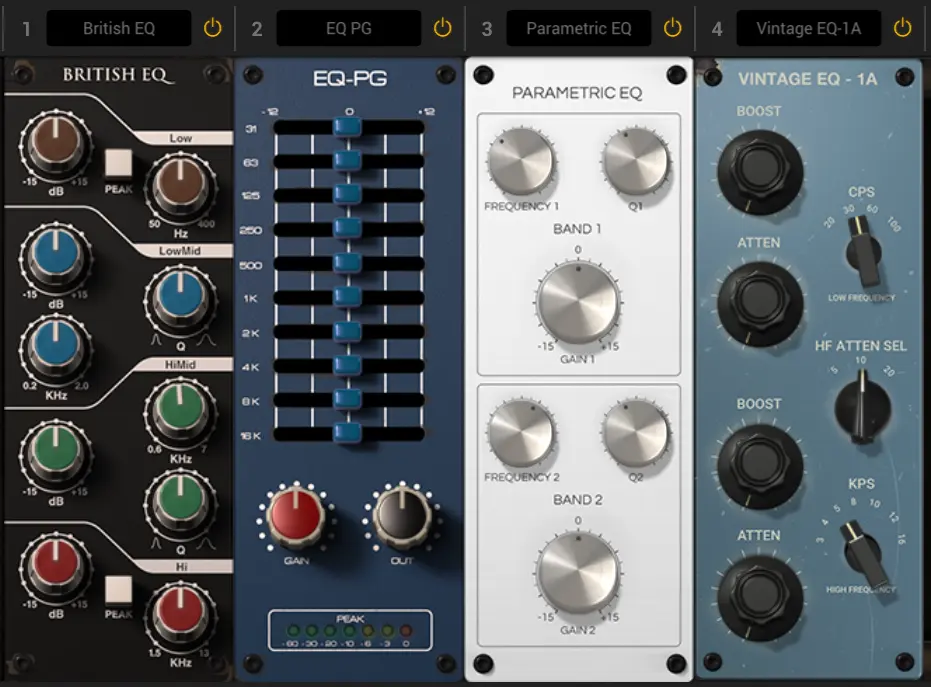 The EQ in MixBox is for tone sculpting rather than surgical equalization. MixBox features 4 iconic EQ plugins for adding amazing tone and balance to your sounds.
British EQ
EQ PG
Parametric EQ
Vintage EQ 1-A
MixBox Modules – Filters

There are 10 different filter modules in MixBox. You can find simple as well as amazing experimental filter plugins to add color to your boring sounds.
Env Filter
Filter Formant
Filter Phaser
Filter-C
Filter-M
Filter-O
Filter-R
LFO – Filter
Multi Filter
Wah Filter
MixBox Modules – Modulation

IK Multimedia MixBox features 17 modulation plugins. Including chorus, AM and FM modulation, Ensemble, Tremolo, Pan, Flanger, and more.
AM Modulator
Auto Pan
Chorus
Chorus C1
Electric Flenger
Ensemble
Env Flenger
Flanger
FM Modulator
Multi Chorus
Opto Tremolo
Phaser
Rotary
Slicer
Small Phazer
Tremolo
Uni-V
MixBox Modules – Reverb

IK Multimedia MixBox features 15 high-quality reverb modules, taken from their iconic reverb series and Sunset reverb.
Ambience
ConvoRoom
Digital Reverb
Digital Reverb
Hall Reverb
Inverse Reverb
Plate Reverb
Room
Spring
Stereo Imager
Sunset Chamber
Sunset ISO Booth
Sunset Live Room
Sunset Plates
Sunset Spring Reverb
MixBox Modules – Saturation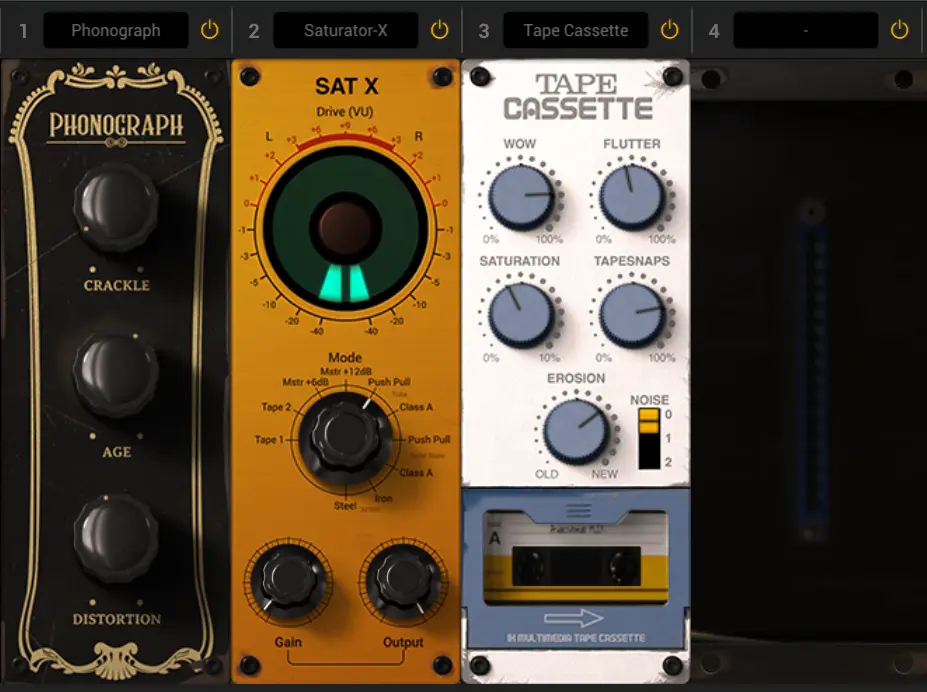 If you want to add color and harmonics to your music, these 3 MixBox modules will be a great help to you. Not only MixBox have the iconic Saturator X module, but it also features 2 classic saturation plugins.
Phonograph
Saturator-X
Tape Cassette
Conclusion
Thanks for reading! You can buy MixBox by IK Multimedia from Audio Plugin Deals at the best price. With every purchase, you will also get rewards that can be used for further offers and discounts.
Check out the ongoing deals and offers on our website and sign up for the newsletter to get exciting offers, deals, and free VST, Kontakt libraries, and sample packs.