Complete the Bundle!
Get Kinetic String Motion Engine for just $99.99 (instead of $149.99)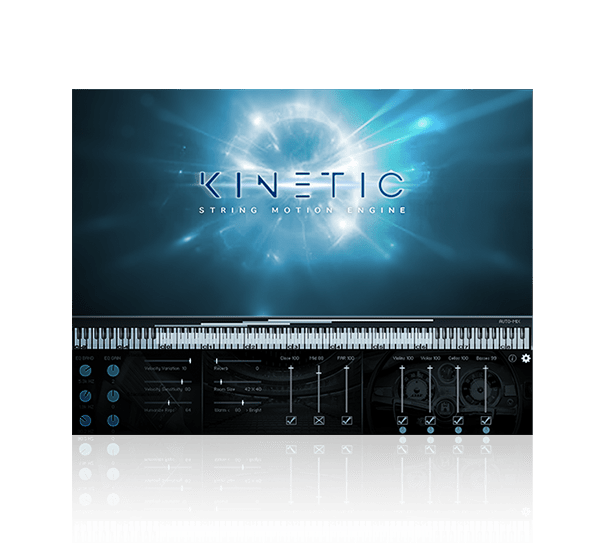 Kinetic String Motion Engine lets you play FOUR string sections (violins, violas, cellos and basses) at the SAME TIME. Choose from 30 fun-to-play presets. And if you really want to get wild, you can choose the any of the same 30 presets for each section separately. That means you could have the violins playing the "Superman" preset, the violas play the "Terminator" preset, the cellos play the "Xmen" preset, and the basses play the "Cap. America" preset ALL AT THE SAME TIME!